A listening party will be held at Shibuya WWW X on April 21 to celebrate the release of the double LP "The OZ Tapes." (about 90 min.)
Makoto Kubota will again be performing a special live mix for this event, like in "Vol. 1" held in December last year.
The event will also feature a light show by Overheads Classic+OverLightShow, video work by Akira Uji, and slide projections of photographs taken by Aquilha Mochiduki, Jyoji Ide and Takehiko Nakafuji.


Fall and Rise of Les Rallizes Dénudés Vol.2
April 21, 2022 (Thursday)
Venue: Shibuya WWW X
OPEN 18:00 / START 19:00
Live Mix: Makoto Kubota
Film: Akira Uji
Photos: Aquilha Mochiduki, Takehiko Nakafuji, Jyoji Ide
Light Show: Overheads Classic+OverLightShow
Opening Act: Yoshitake EXPE
For ticket information, please see the link below:
https://www-shibuya.jp/schedule/014359.php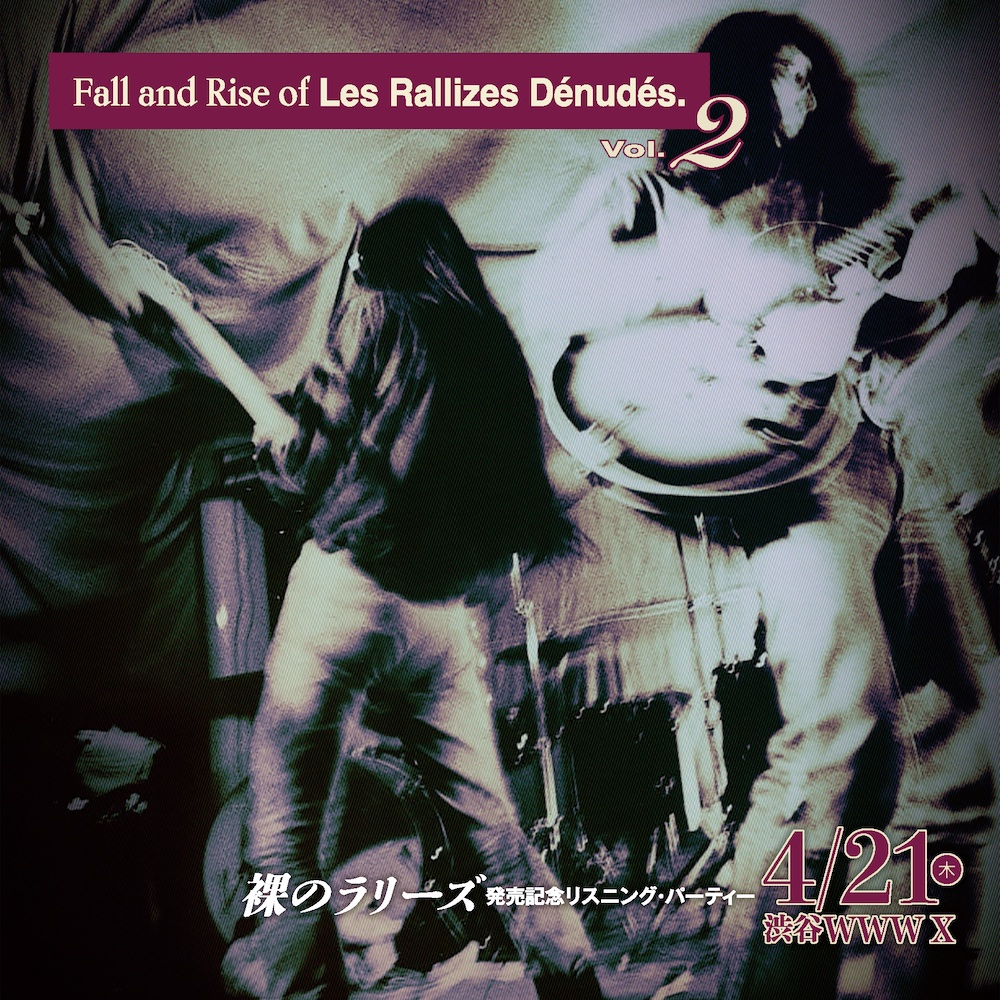 *"The OZ Tapes" as well as the limited edition LP "Les Rallizes Dénudés" (contains two tracks not included in "The OZ Tapes") will both be available at the event.
『Les Rallizes Dénudés』
Temporal Drift (DRFT04) 1x LP
Side A
A Shadow on Our Joy / 僕らの喜びに影がさした (ver.2) (6:44)
Side B
Wilderness of False Flowers / 造花の原野 (ver.2) (18:30)