CITTA' '93 Board Mix which was sold in advance at the release event of CITTA' '93 will be released at Tuff Beats Online Store on September 15.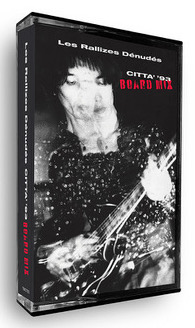 「CITTA' '93 Board Mix』(CASSETTE TAPE)
SIDE A
 1. The Last One_1993
SIDE B
 1. Deeper Than the Night
 2. Eternally Now
Three songs from DAT and cassette tapes, different from the multi-track digital master used for "CITTA' '93". The final part of "Eternally Now", which faded out on the album due to digital master problems, is also included in this cassette.

For more information, please visit the following link.
https://www.tuff-beats.com/product-page/TBCT-01
*Temporal Drift will also be releasing the album in the future. More details will be announced as soon as they are confirmed.