The Last One Musique, in cooperation with SLOGAN, is pleased to announce the release of the book, The Last One (Poésies : Les Rallizes Dénudés).
While the lyrics of Les Rallizes Dénudés varied from performance to performance, this book focuses on the songs from the three 1991 release albums, '67-'69 STUDIO et LIVE, MIZUTANI, and '77 LIVE, as well as THE OZ TAPES (live recordings until 1977). Referencing the creative notes left behind by Takashi Mizutani, this is a collection of poems as a literary work compiling the original lyrics of Les Rallizes Dénudés.
The poems are accompanied by photographs taken by photographer Kyo Nakamura, an original member of the band, and are published in three languages (Japanese, English, and French).
This collection is an exploration of the literary nature of Les Rallizes Dénudés, an exploration as significant as that of their sound.
The book includes a commentary by Yoshihiko Ichida, editor of the collection, and an essay by Soshi Suzuki.
The binding is by Akira Uji, a former stage director and artistic director for Les Rallizes Dénudés.
Also included is a CD (approx. 20 min.) of the until-now unreleased song "Hibiscus Flower," recorded in 1969 and processed by Takashi Mizutani in the late 1980s, and remastered by Makoto Kubota for its first release.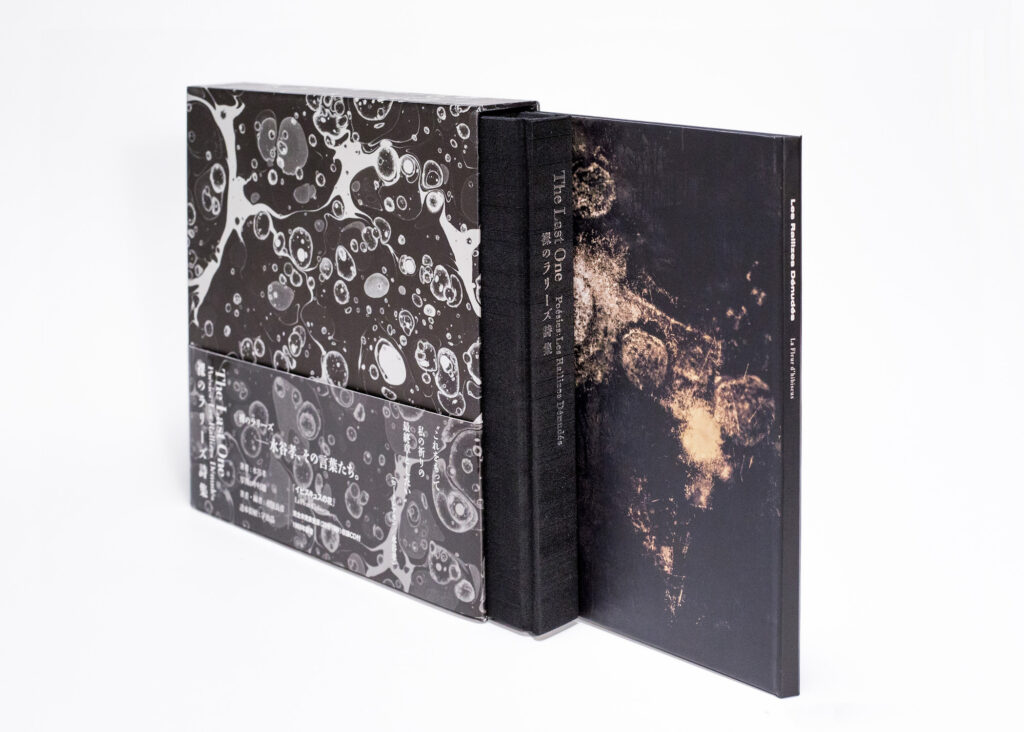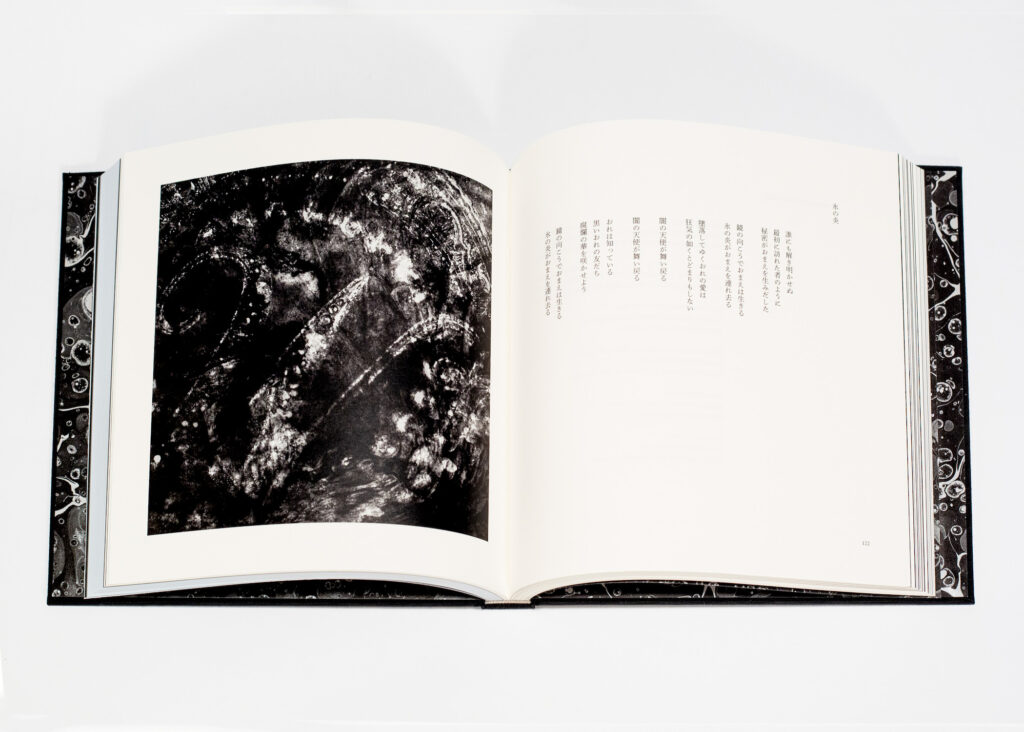 The Last One〈Poésies : Les Rallizes Dénudés〉裸のラリーズ詩集
Author: Takashi Mizutani
Photographs: Kyo Nakamura
Author/Editor: Yoshihiko Ichida
Book binding: Akira Uji
Distributor: SLOGAN
Published by The Last One Musique
Price: ¥9,000 + tax
248 pages

Please see the links below for details.
https://www.slogan.co.jp/lesrallizesdenudes/
https://sloganbooks.com/
https://slogan.theshop.jp/items/80317000
We will announce further information on sales outside of Japan as it becomes available.